AmericaView was proud to support the launch of Landsat 9 in September 2021 from Vandenberg Space Force Base in California. Through collaborations with the USGS and NASA, AmericaView highlighted and celebrated the Landsat program with multiple displays and activities in and around Lompoc, CA during the Landsat 9 launch week festivities.
---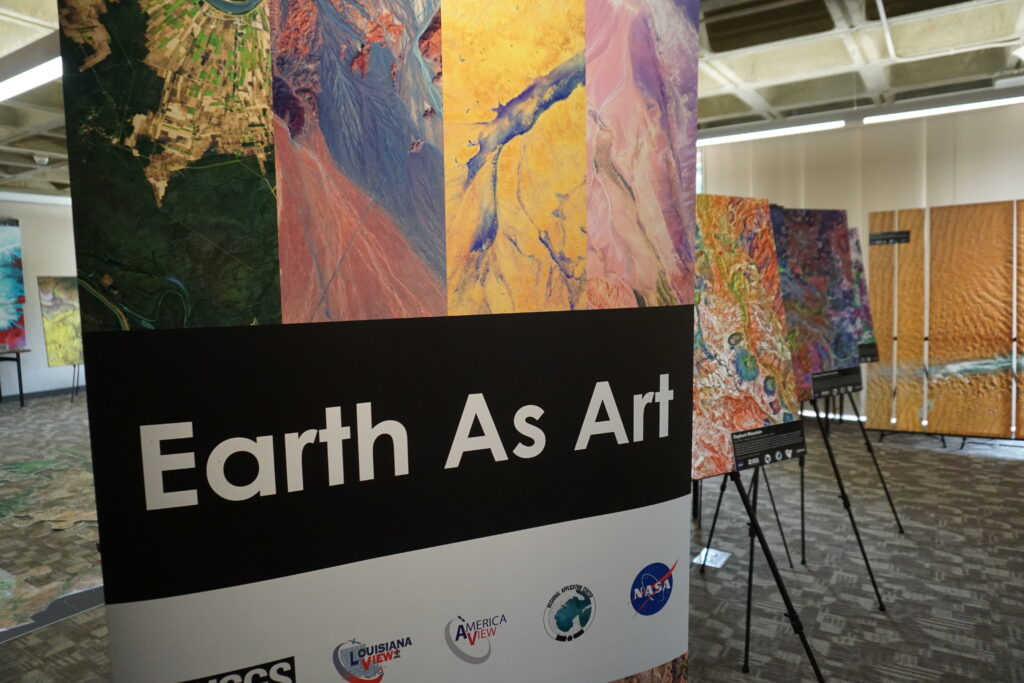 ---
Mr. Brent Yantis, LouisianaView Principal Investigator and Chairman of the AmericaView Board of Directors, packed and transported the traveling Earth as Art exhibit from Lafayette, LA to Lompoc. The exhibit, consisting of dozens of Landsat images as art, were displayed at the Lompoc Public Library, the Lompoc Aquatic Center, and several recreation centers and businesses around the Lompoc area. Ms. Ellie Leydsman McGinty, UtahView State Coordinator supplied Utah as Art canvases showcasing Landsat imagery of the Southwest United States.
AmericaView Program Director, Lisa Wirth (Texas), and AmericaView Executive Director, Christopher McGinty (Utah), organized event tables with Earth Observation Day materials to help promote and empower Earth observation education.
For more information on AmericaView activities in your state, please contact us.