Feature Image: AmericaView team members work with Navajo students flying NASA AREN AEROKATS kites.
In 2020 as the global COVID-19 pandemic was begging to grip the world, AmericaView was awarded a National Geographic Society grant to help build geography education and understanding in the Four Corners region of the United States. AmericaView proposed to develop the FlyHigh4Geo program, partnering with NASA Goddard Space Flight Center Wallops Flight Facility and Wayne Regional Educational Service Agency (RESA) to use the "Advancing Earth Research Observation with Kites and Atmospheric/Terrestrial Sensors" (AEROKAT) and ROVER Network (collectively called AREN) as a learning tool to promote the understanding of Earth observation from unique perspectives.
It took nearly two years for the pandemic to subside such that relationships could be built, plans put in place, and the FlyHigh4Geo program initiated. The program was an incredible success! AmericaView worked with the Farmington, New Mexico E3 Children's Museum & Science Center to develop an educational installation teaching students about Earth observation, remote sensing, and physical geography concepts to the more than 35,000 students that visit the center each year, plus providing many outreach resources and materials for the center to use during school visits.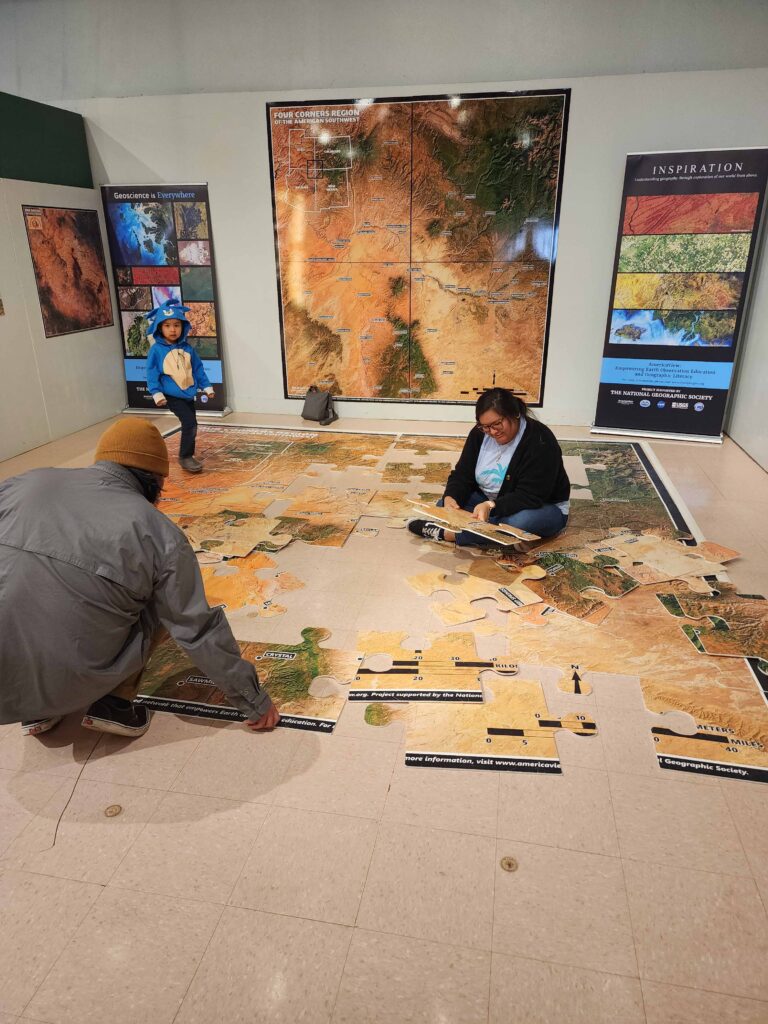 Additionally, the diverse AmericaView team from across the US came together to hold an event at the ChiChil'tah Jones Ranch Community School (CJRS) on the Navajo Nation. CJRS is a U.S. Department of the Interior Bureau of Indian Education (BIE) operated school which provides primary education for students in the K-8th grades.
The FlyHigh4Geo program supported students in expanding their understanding of geography and developed important and valuable relationships between CJRS, AmericaView, NASA, and USGS for future educational opportunities.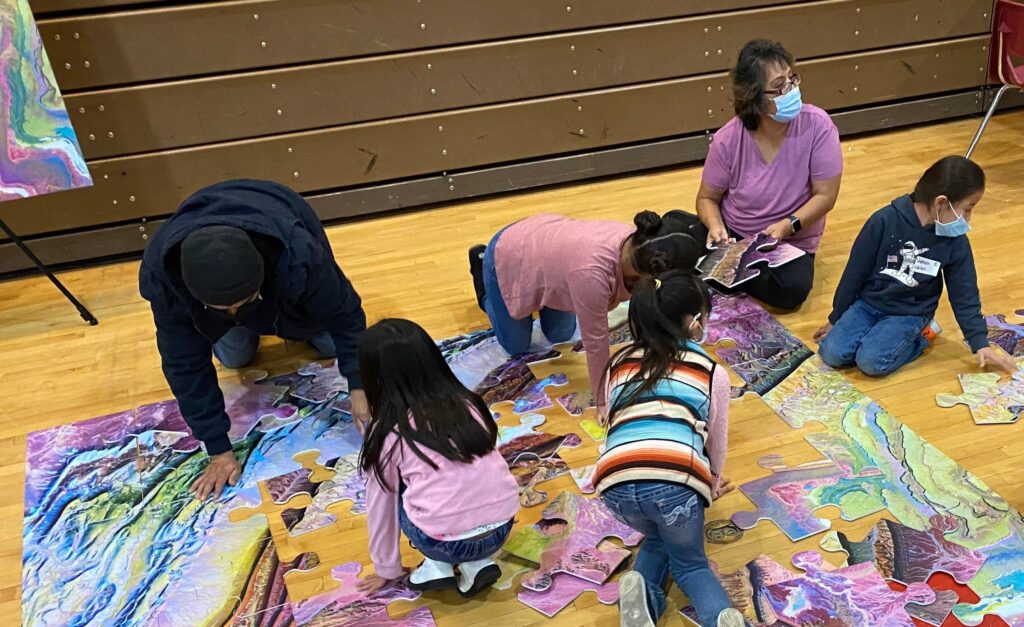 AmericaView will continue to grow the FlyHigh4Geo program, expanding to other underserved areas and empowering Earth observation education and the importance of geography education!
For more information, please visit our interactive StoryMap about the FlyHigh4Geo program. Please feel free to contact us directly with questions.